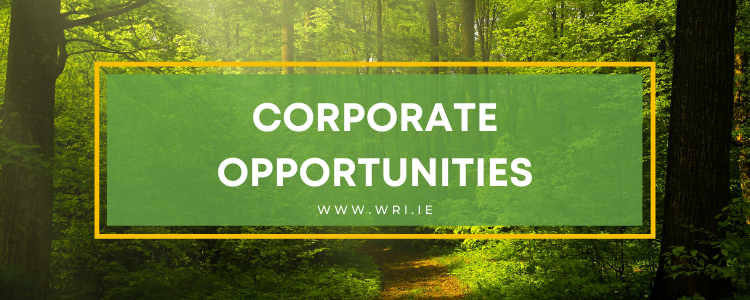 Corporate
We want to build mutually rewarding partnerships with companies who share our values and who want to make a difference for Ireland's wildlife
---
Does your company have a biodiversity pillar for its CSR strategy? Would supporting wildlife rehabilitation reinforce your brand and company values? Partnering with Ireland's first wildlife hospital and training centre could help your company to achieve its brand, values and biodiversity objectives.
Whether you would like to make a one-off donation, provide ongoing support or even just allow your employees to volunteer, we have a solution for you. WRI will ensure that your funding is not only well spent, but tracked against pre-agreed KPIs so you can be sure to get the reporting you need.
Wildlife Rehabilitation Ireland (WRI) is a company limited by guarantee, and as a registered charity we are committed to meeting all of our statutory and regulatory obligations.
For more information please email Mike Kelly at

corporate@wri.ie

Does your employer use Benevity? Please consider using your unspent credits to support our injured wildlife: Benevity Portal
Company No. 555237 | Chy No. 20991 | Registered Charity No. 20142551