Wildlife Rehabilitation Resource
---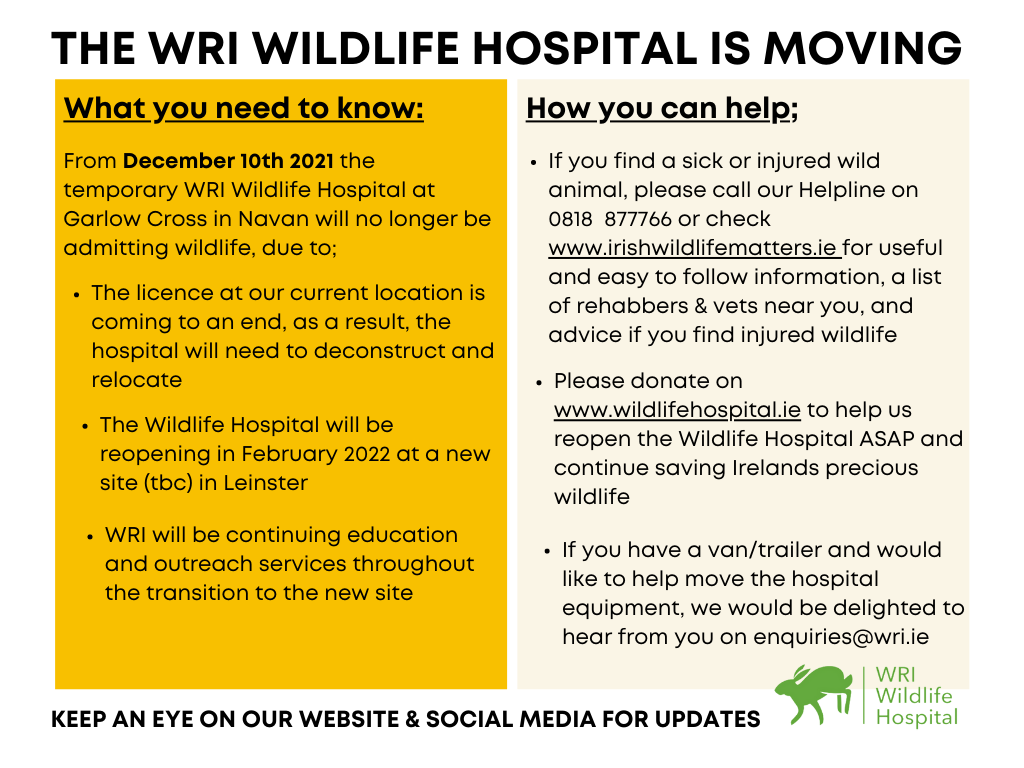 ---
Wildlife Rehabilitation Ireland aims:
Wildlife Rehabilitation Ireland is an organisation promoting wildlife rehabilitation in Ireland
Promote wildlife rehabilitation
Encourage standardisation of care
Provide continuing professional development opportunities
Build an Irish Wildlife Rehabilitation & Teaching Hospital
---
Wildlife Hospital – Why Ireland needs one and what it does
Important Notice;

Avian Flu is currently present in Ireland
Please do not handle sick or dead birds. Report any birds of concern to the Dept. of Agriculture on 1850 200 456.
Currently, the wri helpline cannot respond to calls for any birds.
If you find a sick or dead waterbird species, or bird of prey, contact your local Department, Veterinary Office, or ring the Avian Influenza Helpline: 076 106 4403  before doing anything with it. 
---
Stay up to date on the latest news and info by joining our Mailing List!
Our other websites:
Injured Wildlife
Useful and easy to follow information and instructions if you find an injured wild animal
Visit Irish Wildlife Matters Website »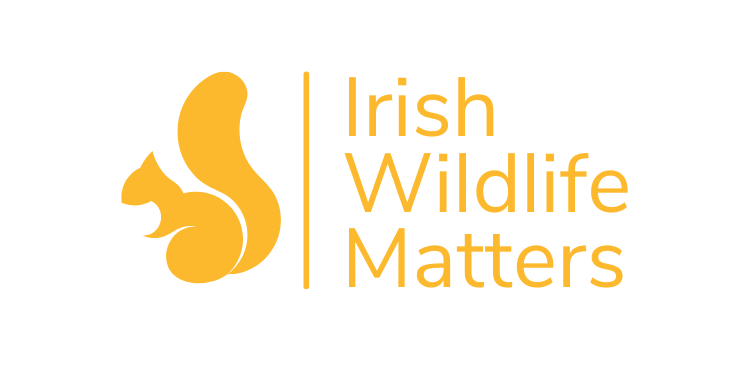 Wildlife Hospital
WRI's project to build Ireland's first Wildlife Rehabilitation & Teaching Hospital and Nature Education Centre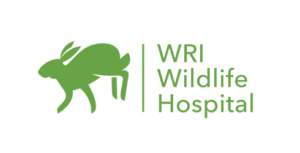 Wildlife Crime
Advice on Recognising, Recording & Reporting a wildlife crime or suspicious incident